I picked up some rather sorry looking vintage Sindy clones in a charity shop recently you can see the before picture here...
The doll I rerooted is the one in the middle...
Abd, thanks to www.reotrodolls.co.uk and their nylon 'Daydream' hair here is the after shot...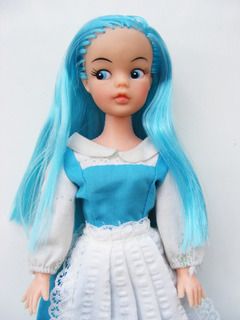 Read Full Post »
The weather here has been lovely just of late, and because of the school holidays we have had plenty of day trips.  On one occasion we visited the lovely town of Buxton (yes, the place where the mineral water comes from).  While there we were able to hit the charity shops, and I rescued these two Hasbro Sindies.
Here they ar...
Read Full Post »
Starring Frankie (a Monster High Doll) and Nina (a Pedigree Sindy)...
One night at The Thinking Doll HQ...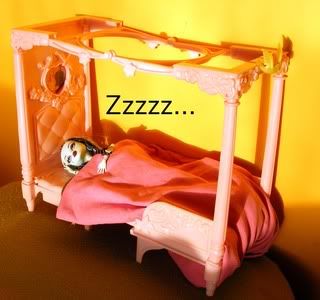 Read Full Post »
Last week during half-term we spent a lovely day in Cleethorpes.  Any trip to Cleethorpes includes a mandatory trip to the Aladdin's Cave that is Cleethorpes Collectables.
I had a vague recollection of having seen a Pedigree Sindy in one of the cabinets some months ago before the weather got cold so I decided to investigate, and sure enough I wasn't dissapointed!
Read Full Post »
Everyone knows that Blythe looks like Christina Ricci, but has anyone else noticed the resemblance between Pedigree Sindy and Sinead Keenan who plays Nina in Being Human?
Maybe it's just me, what do you think?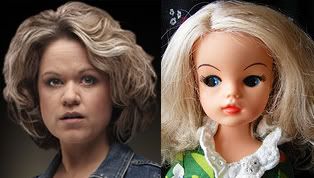 Holly xoxo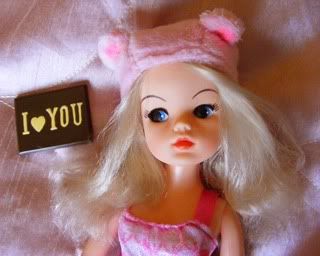 Meet Honey Hopewell.  This is a photo I took for the
'Toy Photo Monthly Theme Challenge'
group on Flickr. (Oh the theme was valentines)
Holly and Honey x
My final new arrival arrived today.  She's an ash blonde sidepart Sindy that I bought from the Groovy Cart shop 'Sindy The Doll You Love To Dress' a seller I would highly reccomend by the way!
...
Read Full Post »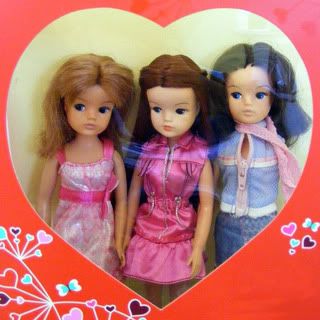 From the Sindies (L to R) Mindy, Rose and Arabella.
Oh and me!
They're here in all there grubby, stinky glory!  (Next step will be a bath!)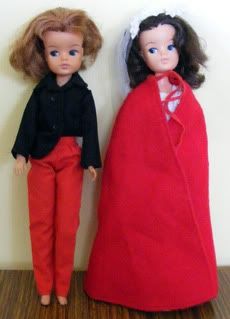 Cute despite their sorry state!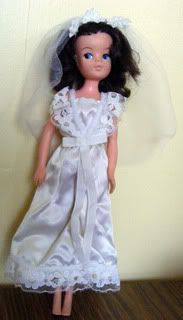 I was...
Read Full Post »