| | |
| --- | --- |
| Posted on April 30, 2012 at 9:25 AM | |
Recently I had a mishap with one of my favourite Tidgy Dolls, Sheila.  I took her out for the day and popped her in my purse 'to keep her safe' only to find the dark lining had stained her face terribly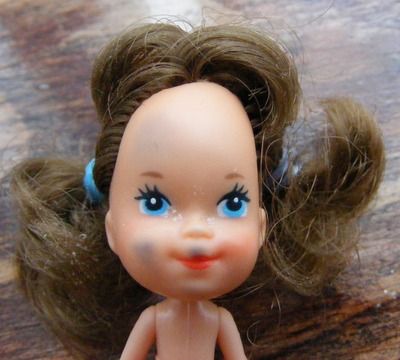 I managed to fade the marks a little by scrubbing with bicarbonate od soda (that's what the white residue is) but as you can see, it didn't help much!
So I ordered some doll stain remover from Retrodolls..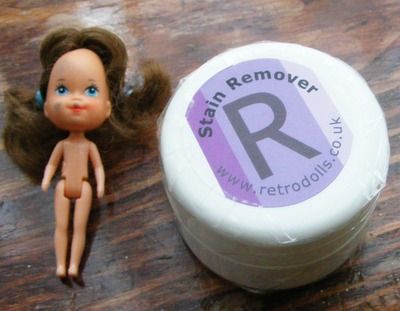 The instructions said to apply a layer and leave for at least 24 hours so I applied a little of the mixture using a cotton bud and popped her under a spotlamp, as light and heat are meant to quicken the process.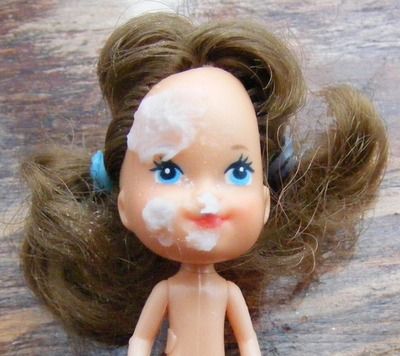 24 hours later saw a marked improvement, though the stains were still visible.  
I applied a second coat and here are the results after a second 24 hour stint.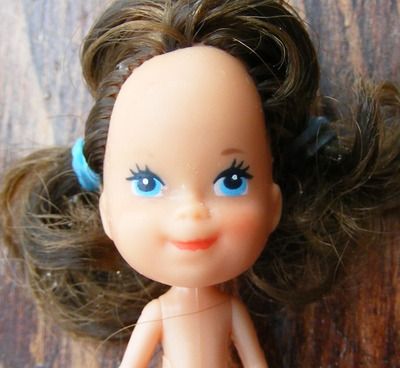 The stains are now completely gone!  I did manag to fade her eyebrow and blush in the process, but I can easily rectify that problen, and my tidgy Sheila is saved ^_^
Thanks, Retrodolls ^_^
Holly & Sheila